The Academy of Innovative Semiconductor and Sustainable Manufacturing of the National Cheng Kung University

______________________________________________________________________________________________________________________
  In response to the soaring demand for semiconductor talents in the future, the Ministry of Education has approved the establishment of semiconductor academy in National Taiwan University, National Cheng Kung University, National Yang Ming Chiao Tung University and National Tsing Hua University. The Academy of Innovative Semiconductor and Sustainable Manufacturing (hereinafter referred to as the Academy) of the National Cheng Kung University took the first place and invited President Tsai Ing-wen to unveil its plaque on October 22, 2021. Strongly connected with the industries, the Academy is hope to cultivate more skilled professions in the semiconductor field to alleviate the current talent shortage, which can further consolidate Taiwan's leading position in global technology industry.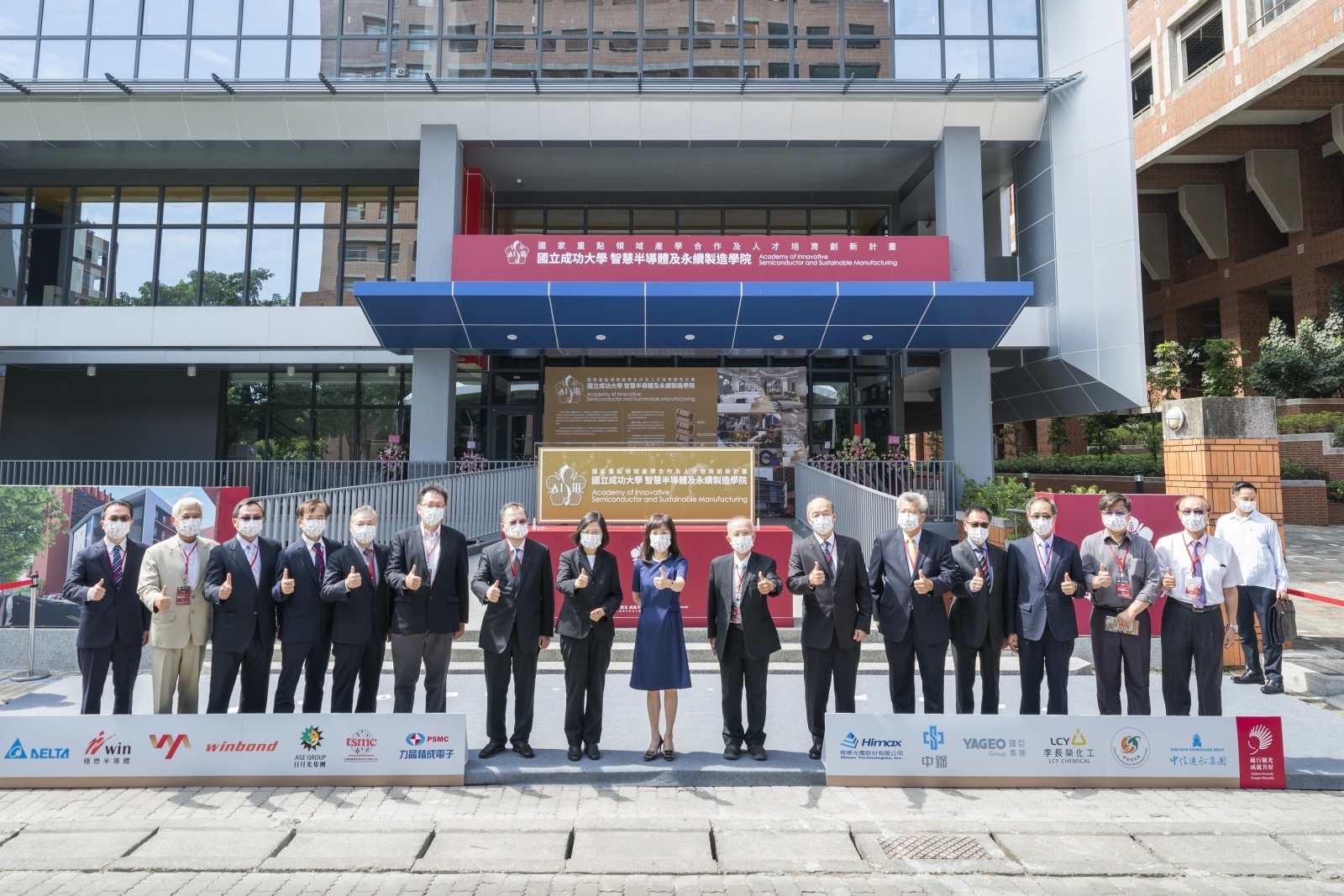 The Academy sets up five degree programs including Program on Integrated Circuit Design, Program on Semiconductor Process Technology, Program on Semiconductor Packaging and Testing, Program on Key Materials and Program on Smart and Sustainable Manufacturing. 80 master students and 20 doctoral students are recruited each year.
  The Academy has made a particularly special invitation for Professor Kang-Lung Wang, Raytheon Chair Professor of UCLA and Academician of the Academia Sinica, to be the Emeritus Dean. The most salient feature of the Academy is the inclusion of artificial intelligence and big data computing. Facing climate change and also echoing the Sustainable Development Goals (SDGs), the Program develops intelligent and sustainable manufacturing technologies such as smart machinery and circular economy, which helps boost the effectiveness of Taiwan's manufacturing industry and upgrade its talents. Meanwhile, we are striving to overcome the challenges of global carbon neutrality, carbon footprint and carbon border taxes relating to environmental protection, politics, economy and trades.
  The Academy has received financial supports from fourteen companies for industry-university cooperation. In addition, negotiations are on-going with three other interested companies. Through the joint effort of industry and academia, along with the establishment of National Key Fields Industry-University Cooperation and Skilled Personnel Training Act, it is believed that research and development outcome could be enhanced to a whole new level, and demands for human resources corresponding to specific fields could be fulfilled as well.
  The Academy frequently invites specialists from various fields to give lectures regarding the development of new-generation semiconductors, renewable energy, offshore wind power, electric vehicles, precision medicine, energy storage, low-orbit satellites, Industry 4.1: Intelligent Manufacturing with Zero Defects, Internet of Things and Negative Emissions Technologies.
  The Academy also joined the "Great South Talents Training Program", integrating educational resources with nearby top universities. Based on the five programs, the Academy provides courses including credit classes (micro-credits and general credits) and degree programs (Master/Ph.D.).
  The Academy lays much stress on international admissions, actively accepting students from Southeast Asia and Central and Eastern Europe, including India, Malaysia, the Czech Republic, Lithuania, Slovakia and France. Furthermore, we recruit students from MIT and Arizona State University and cooperate with Purdue University for a joint dual-degree program.
  The administrative office of the Academy is located at Qi-Duan Building(啟端館) on Tzu-Chiang campus. Classrooms are arranged on the fourth floor of the Physics and Chemistry Building on Cheng-Kung campus. The Technology Building on Tzu-Chiang campus is reserved for the students to interact and discuss. The NCKU Innovation Headquarters sitting in the Delta Electronics Building in Tainan Science Park is served as a research center.
  The Academy possesses abundant software, hardware and administrative resources, and has full cooperation with a number of industry allies and partner universities. Committed to cultivating skilled professions with cross-disciplinary knowledge and expertise, we are expected to help Taiwan's semiconductor industry shape a novel technical framework that promotes its sustainability and prosperity.
______________________________________________________________________________________________________________________
Author

Su, Yan-Kuin

Department

Academy of Innovative Semiconductor and Sustainable Manufacturing

E-Mail

yksu@mail.ncku.edu.tw
Vol.34 NO.4(2022.8)-2 Author information
Author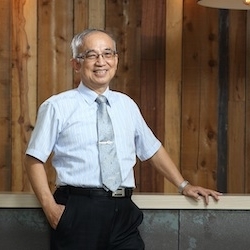 Su, Yan-Kuin Dean
The Academy of Innovative Semiconductor and Sustainable Manufacturing of the NCKU
E-Mail
Research areas
Prospective science & technology research
Download

The Academy of Innovative Semiconductor and Sustainable Manufacturing of the National Cheng Kung University