Innovative model of integrated medical care for hereditary long-term chronic wounds
  The pandemic has changed health care models, emphasizing individualized and comprehensive health prevention, including diagnosis and treatment.
  To this end, we do our best to assist EB patients with rare genetic skin diseases, and use the unique "next-generation gene sequencing technology" to find out the cause of the mutated gene and use it for pre-production screening, effectively achieving preventive medicine.
  At the same time, we set up the "Interdisciplinary Integrated Treatment of EB Special Clinic" to provide comprehensive diagnosis, treatment and care for patients, and to solve their skin, oral cavity, eyes, digestive tract skin breakage, blisters, inflammation, pain and other problems.
  In the future, these two innovative medical technologies will be used as the main research axis, and will become the secret weapon to turn the medical crisis into an opportunity in the post-epidemic era. It is hoped that the developed technologies and products will solve the pain of patients and realize the care for human beings.
_______________________________________________________________________________________________
  Since 2018, the center's academic research has been devoted to one of the most difficult congenital diseases "Hereditary Epidermolysis Bullosa", and links clinical care and social medical issues.
Its clinical symptoms and pathogenic genes are diverse, which makes it very difficult to diagnose, treat and care for.
Thus, our center is based on these key goals: 1) Synchronously advance academic research and social responsibility; and 2) Promote and establish a patient-centered interdisciplinary system collaboration. Our experience in next-generation sequencing have been translated into applications in disease diagnosis, and development of innovative medical care model such as:
1)Establishment of a complete EB genetic database in Taiwan for personalized medicine.
Epidermolysis bullosa (EB) is an inherited blistering skin disease and is also one of the most "urgent, severe, difficult and rare" diseases. Since there are at least 21 disease-causing genes involved in EB with markedly variable manifestations, it is particularly difficult for accurate diagnosis. In recent years, next generation sequencing (NGS) has been widely applied in the genetic diagnosis of rare hereditary disorders. The EB team in NCKU established the protocol of EB diagnosis by combining NGS and various tools of pathology and molecular studies.

Figure 1. The procedure of the genetic diagnosis of EB with the next-generation sequencing
2)Launch into the world's leading treatments, including biological agents, readthrough therapy, and cell therapy.
Diagnose the mutated gene that causes "Hereditary epidermolysis bullosa" and initiate "Compassionate Treatment", using the adipose stem cells of the patient's parents to treat Bubble Bobble patients.
"Compassionate Treatment" has passed the IRB, and has completed the treatment of two patients, the first in Asia and the second in the world.

Figure 2. The NCKUH team for genetic diagnosis of EB.
3)Application and production of the fish collagen extraction technology, EXTRE2COLD, we have developed a powerful moisturizing and repairing lotion that helps relieve dry skin and itching of EB patients.
The International Center for Wound Repair and Regeneration of National Cheng Kung University transferred and established Ducolege Biotechnology Co., Ltd., using Extre2Cold exclusive extraction technology to extract highly active marine collagen from Tilapia fish skin, which is type I collagen with a complete molecular structure and has a three-stranded helix structure. It is biologically active and perfectly presents the magical ability of fish skin to repair wounds. It can be widely used in biomedical materials and academic research. It is currently first promoted in the development of high-level medical beauty repair and maintenance products, which is helpful for repairing damaged skin.

Figure 3. Ducolege Biotechnology Co. Ltd. manufactures the high purity marine collagen from the fish skin and the moisturizing collagen lotion for repairing EB wounds.
4)Intervention of multiple care models (cross-disciplinary special outpatient clinics, expressive art therapy, patient association collaboration, social resource connection).
We have established the multidisciplinary clinics for epidermolysis bullosa patients in National Cheng Kung University Hospital, and provided a comprehensive platform for patient care, including wound care, itch/pain, nutrition, psychology, ophthalmology, dentistry, cardiology, hematology, etc.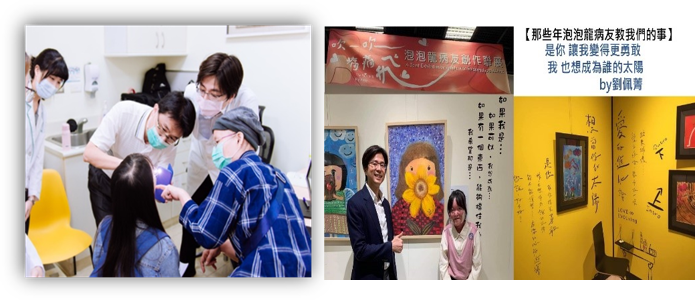 Figure4. The multidisciplinary clinics for EB patients.
_______________________________________________________________________________________________
Author

Ming-Jer Tang

Department

1.Department of Physiology, NCKU Medical College

2.International Center for Wound Repair and Regeneration

(iWRR) NCKU.

E-Mail